Weight Loss
Ideal Protein Weight Loss Method
With the Ideal Protein weight loss method, you will not only see results, but also be provided with valuable educational nutrition knowledge to help you sustain your results on a long term basis.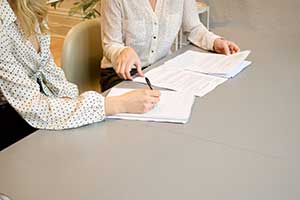 Distinctive and Bold
The body had three sources of energy from which it draws to meet it's metabolic needs : Carbohydrates, Muscle and Fat. Chronologically, the body will first draw on it's carbohydrate reserve before turning to muscle and fat. During the weightloss phase of the protocol, we limit carb intake to encourage the body to turn to it's fat and muscle components for energy.
By eating high biological protein foods, the protocol helps to support muscle mass and teaches dieters how to develop smarter eating habits and lifestyle choices so they can maintain a stable weight after weightloss is achieved.
The Ideal Protein weight loss method is NOT a high
protein diet...it simply offers a variety of goof quality, protein-based foods that are easily assimilated.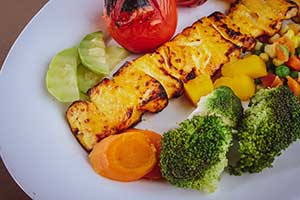 Distinctive and Bold
Our medically designed protocol was developed in Europe over 25 years ago! Many of the following issues have been associated with obesity. Losing weight may help with the following conditions:

Health Risks Of Obesity*
Hypertension
High blood pressure
Type 2 Diabetes
Stroke
Sleep apnea (and other breathing problems)
Mental health problems (such as low self-esteem and/or depression)
* Health Risks of obesity - excerpt from an article produced in collaboration with the Public Health Agency of Canada
(www.hc-sc.gc.ca/hl-vs/iyh-vsv/life-vie/obes-eng.php)

**You should consult your physician or other health care professional before starting this or any other diet program to determine if it is right for your needs.



One-On-One Service

-Exclusively available from Ideal Protein approval Health Care Professionals and trained Coaches.
-Dedicated Coaches provide weekly support sessions and ongoing education.
-Weekly personalized weight and measurement progress anaiysis.
This Method has 4 Phases

Phase #1

To be followed until 100% of your weight loss goal is achieved:
3 Ideal Protein packets per day
+ vegetables
+ unlimited lettuce
+ Dinner meal of your choice*
*Example -
Breakfast-Ideal Protein Fine herbs and cheese Omelet
Tomato
Dinner- Chicken breast with vegetables and lettuce (salad)
Daily Snack- Ideal Protein Dill Pickle Zippers

Phase #2

To be followed for 2 weeks
2 Ideal Protein packets per day
+ vegetables
+ unlimited lettuce
+ Lunch meal of your choice*
+ Dinner meal of your choice*

Phase #3

Is a 14-day gradual reintroduction of healthy carbohydrates and fats in the morning only. Your lunch and dinner meals remain the same (meat protein/veggies).
CONGRATS! You've achieved your weight loss goal!

Phase #4

Phase 4 is a maintenance plan based on a few simple principles. Time to enjoy the freedom that you have while maintaining your new shape! You can do it!!

Cost of Program

Initial Consultation apt is about an hour long and costs $100.00, this fee includes all of your weekly apts for weighing and measuring as well as food selection with your couch! Each IP box has 7 portions in it, EX. Maple Oatmeal has 7 packets, so 7 days of breakfast. You will need 3 packets a week (breakfast, lunch and snack) The cost for each box is $27.90 and our Walden Farms products (0 carbs, 0 sugar, 0 fat) are $4.99 and include a variety of dressings, sauces and syrups. Dieters will need to purchase a months supply of vitamins, as these are very important on this protocol, which are around $90.00. The initial visit usually costs about 300$ but if you want a consultation one day and come back the next week to start and purchase your food/vitamins, that is fine! We try to accommodate people and their budgets as much as possible! We hope to hear from you soon! You are worth it!
** Mention our web ad and receive a discount! **

Check out our weightloss website hosted by Ideal Protein:

Call in to book an appointment today!

TEL: (519) 351-3369

TOLL FREE: 1-888-725-2425